Bible Camp 2016 July 11-21 was a tremendous success! 30-40 children joined us each day for Bible Stories, crafts, games and songs, learning more about Jesus and His love for us–He is our Good Shepherd Who Loves us, Protects us and Provides for us! Thanks for all your prayers and support that helped make Bible camp possible.
Welcome and CONGRATULATIONS to our new novices, Sr. Laura and Sr. Laura, who received the habit on May 11, 2016. May God bless and keep them as they take this next step on their journey as Franciscans of the Eucharist of Chicago! More pictures/blog post coming soon!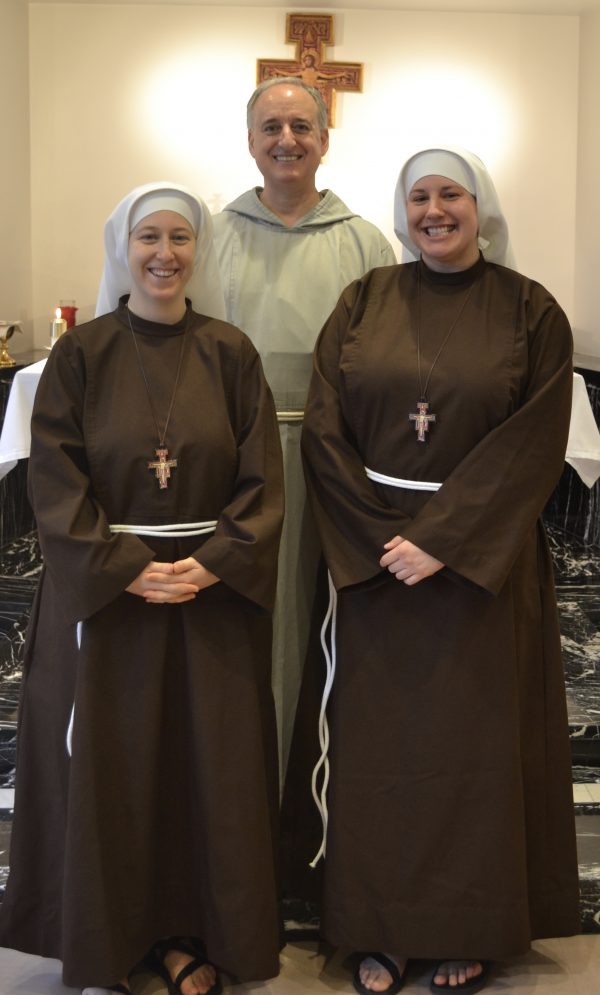 +++
+++
Our friends at
Salt + Light
just featured our community on their new series,
The Church Alive
. We are grateful to Fr. Tom Rosica, Cheridan, Sebastian and the crew for so skillfully and beautifully sharing the story about God's providence at work here at the Mission of Our Lady of the Angels. Please enjoy and share with your friends!
+++
  The Franciscans of the Eucharist of Chicago are a Catholic religious community living and serving in Chicago's West Humboldt Park neighborhood. Our life centers upon our relationship with Jesus Christ in the Eucharist. Out of our life of prayer flow our apostolates–Eucharistic Adoration, service to the poor, Evangelization and teaching. We believe that if you can't see Jesus in the Eucharist, you can't see Him in the poor. Come join us as we work to serve our brothers and sisters in need!   +++   "Hold back nothing of yourselves for yourselves, that He who gives Himself totally to you, may receive you totally!" ~ St. Francis of Assisi   Learn more about our apostolates at www.MissionOLA.com